I reckon the Grand Prix at Blackpool Pleasure Beach gets a bad press.
I love these type of rides and can now add DLP's Autopia to the list I've ridden.
It actually opened in Paris on April 12 1992 - The day the park first opened.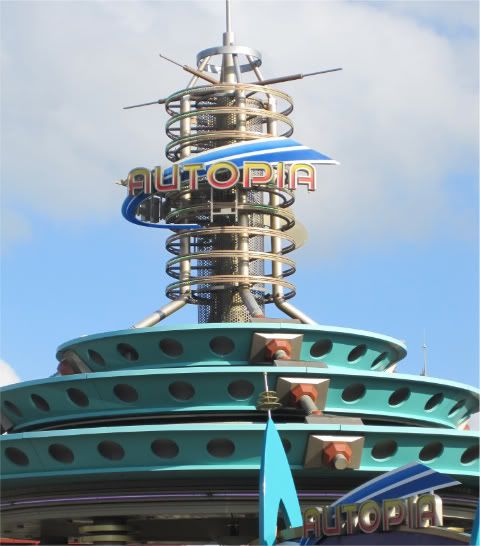 Whether or not the car I drove is a "car of the future" remains to be seen but its a great fun attraction and one I bet many pass on when they visit Discoveryland.
Besides..you get to drive through Solaria: "A city of tomorrow" with its twisting 4 tracks that separate out, that meet up elsewhere, that separate again to go under and over bridges and that meet up with other tracks later on.
The name Autopia is a portmanteau of the words "automobile utopia," which was popularized in academic circles by British architecture critic Reyner Banham to describe Los Angeles in his 1971 book "Los Angeles: The Architecture of Four Ecologies."
..er..
thanks Wikipedia.