After over a year of work the rebuilding of Southend seafront has (more or less) been completed, with just the new public toilets to finish (expeted to be done any day)
the easter weekend saw the first real big test of the new look and dispite the protest groups against any and all investment in Southend (I kid you not!) the vast
majority of people like the new look and extra space the prominade gives.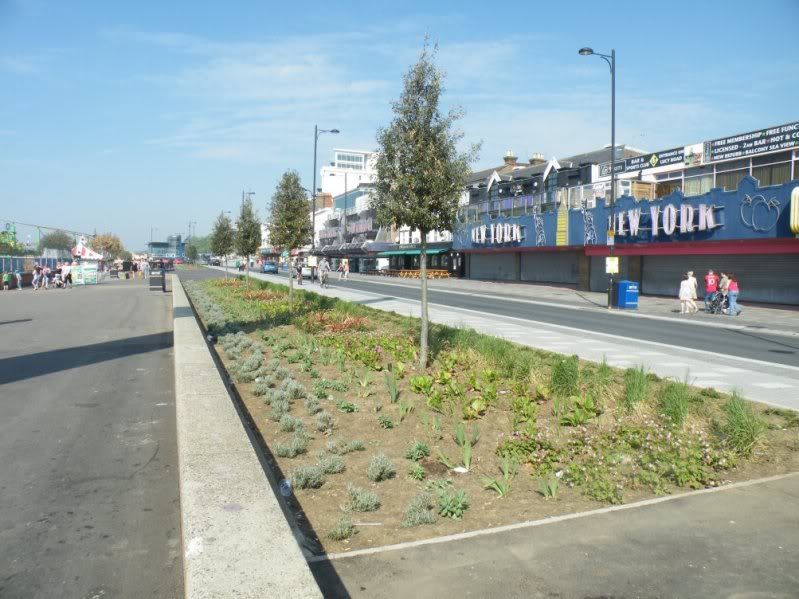 The duel carrageway has been replaced by a singile lane in each direction, this has enabled the sea side of the prommande to be extened accross the old road.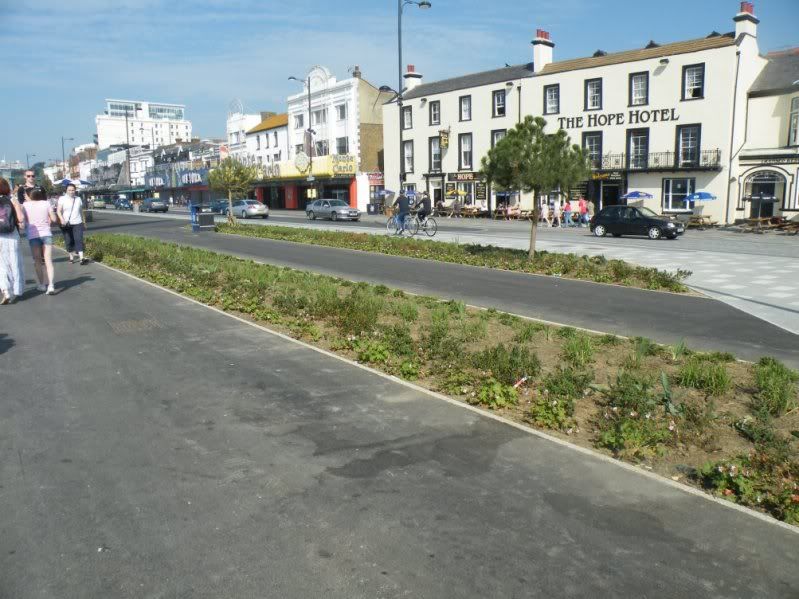 Planting has taken place in the newley created flower beds.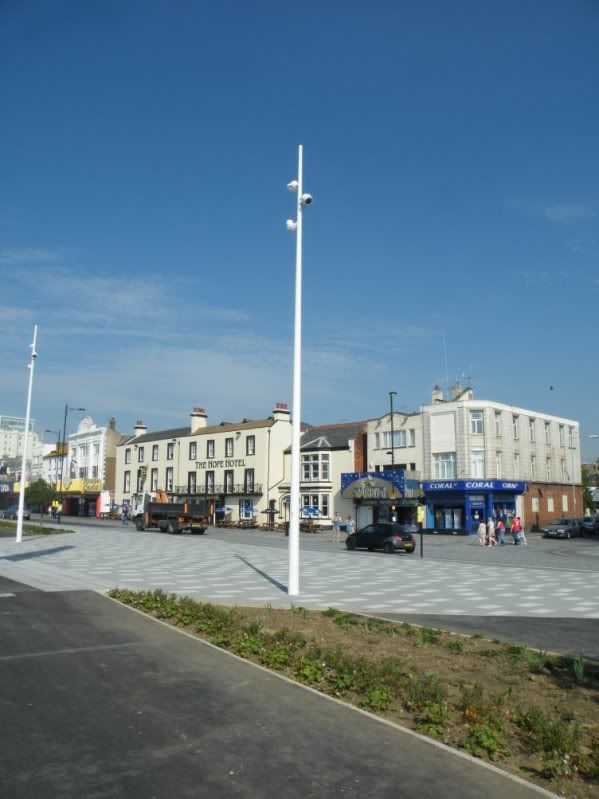 the new road is a "shared space" where the path and road are at the smae level, it is designed to improve safety as drives are more aware of their surroundings, shared space roads are popular throughout Europe and places that it is used have seen a reduction in pedestrian vs traffic acccdents.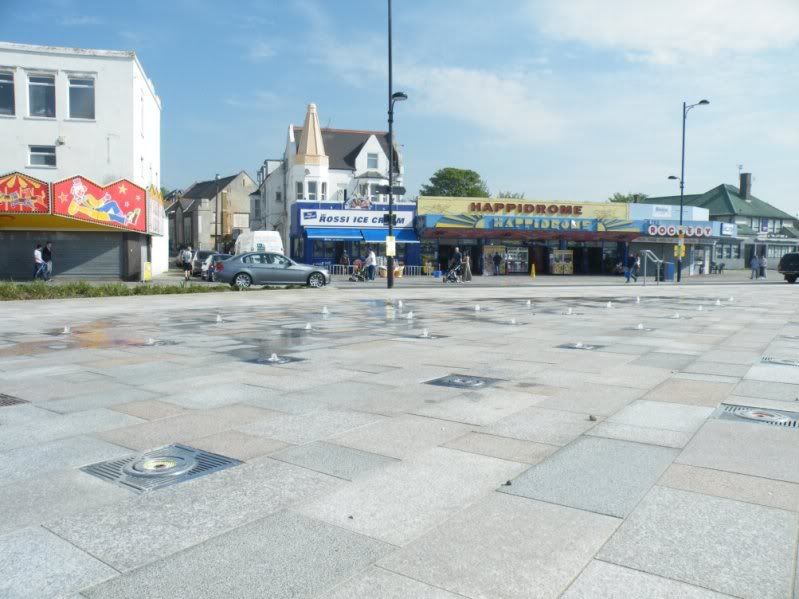 A new public fountain has been installed the water jets shoot up in to the air colourd lighting chages the colour of the water, at night the fontains are switched off with the colursed lighting forming part of the illuminations.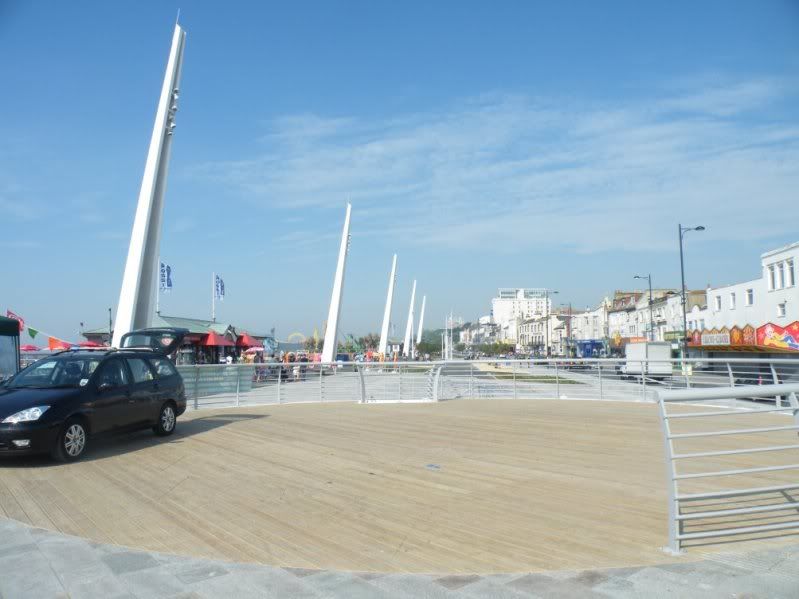 A new riased decking area is to be used as a public preformance space, the new lighting towners have proven propular with many whilst other say they completely block the sea view for drivers!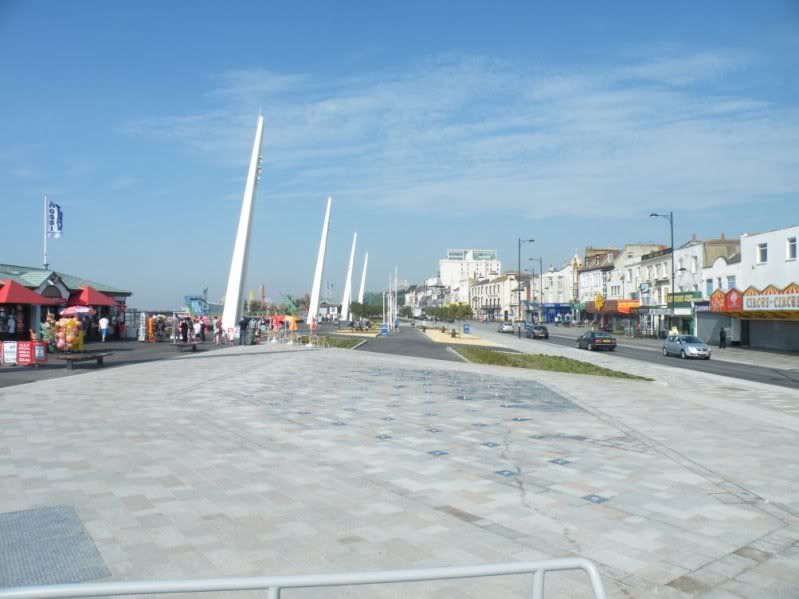 the new prom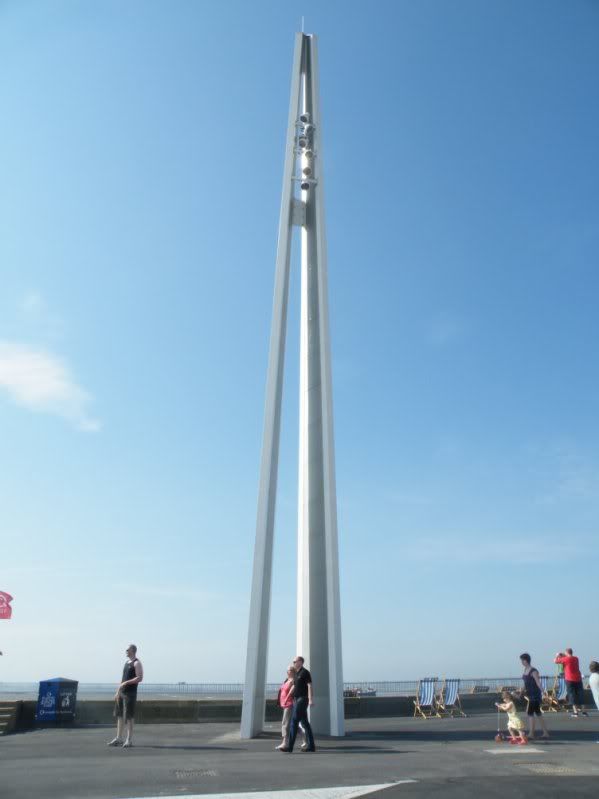 One of the new light towers, they have replaced the old rope and bulb illuminations there were life expired and in need of being completely replaced, these new towers light up from the bottom to the top and change colour, at the top there are a couple of projectors that beam pattens, pictures and messages on the the prom below.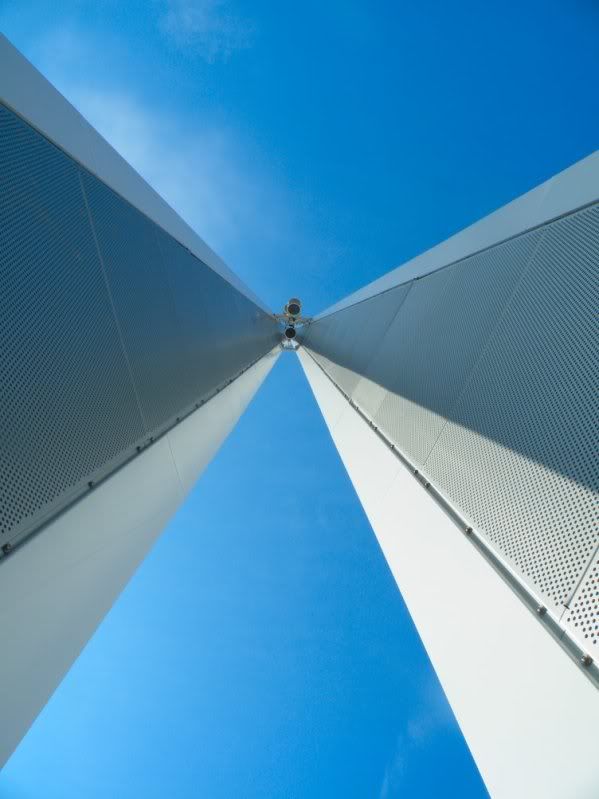 Looking up at the towers.