Horsepower to Sailpower
Southend held its Italian festival over the weekend this saw an Italian market lining the High Street as well as Italian car and bikes parked up on how these ranged fron the Fiat 500 twinair to the mighty Farrai's
On with the Horse power... and not quite horsepower!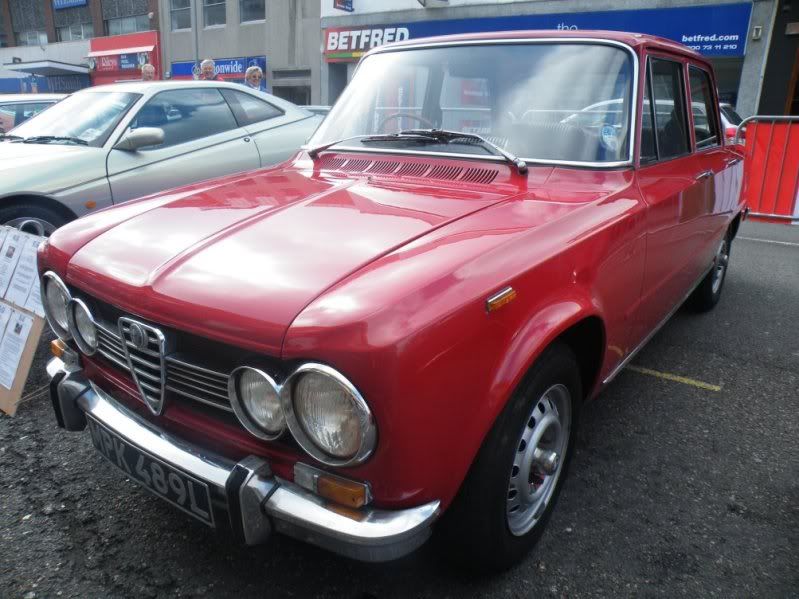 Alfa Romeo Giulia Super 16
Alfa Romeo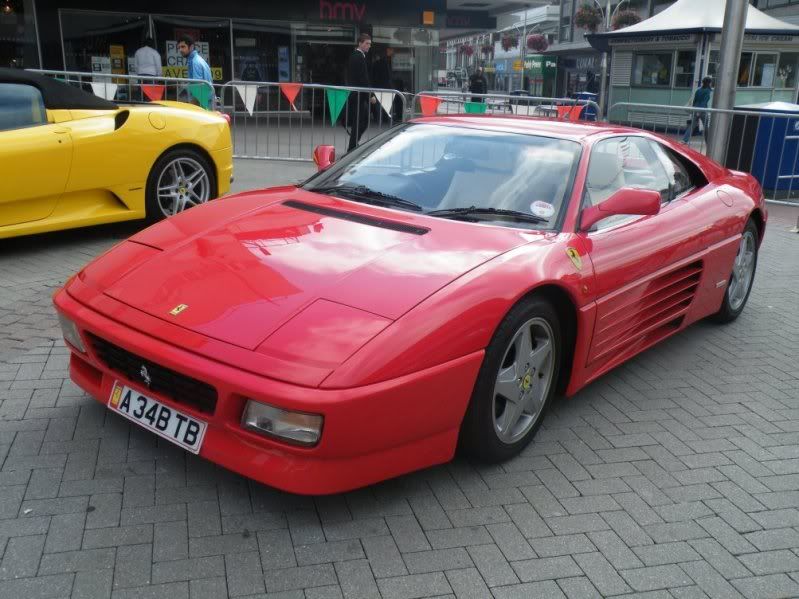 Farrari 348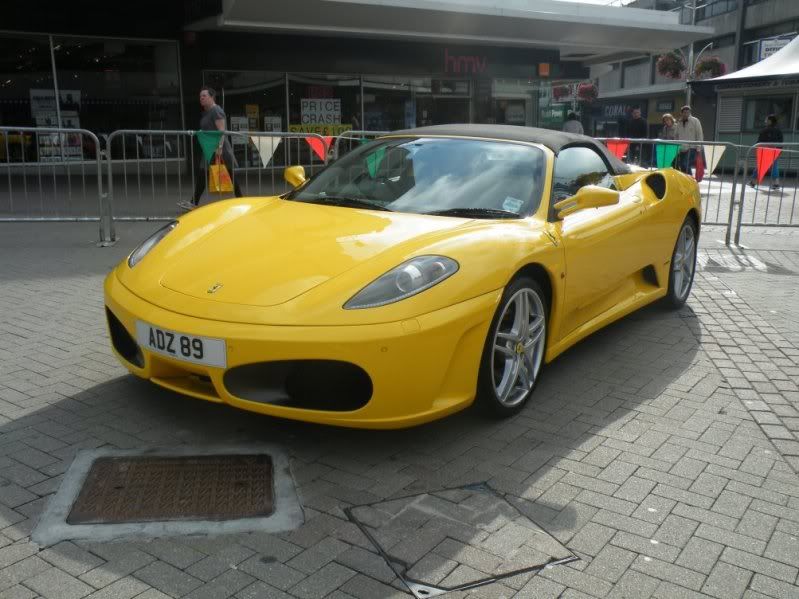 Farrari
Farrari
Not quite as powerfull as the Farraris was this as part of the Italian Job scene...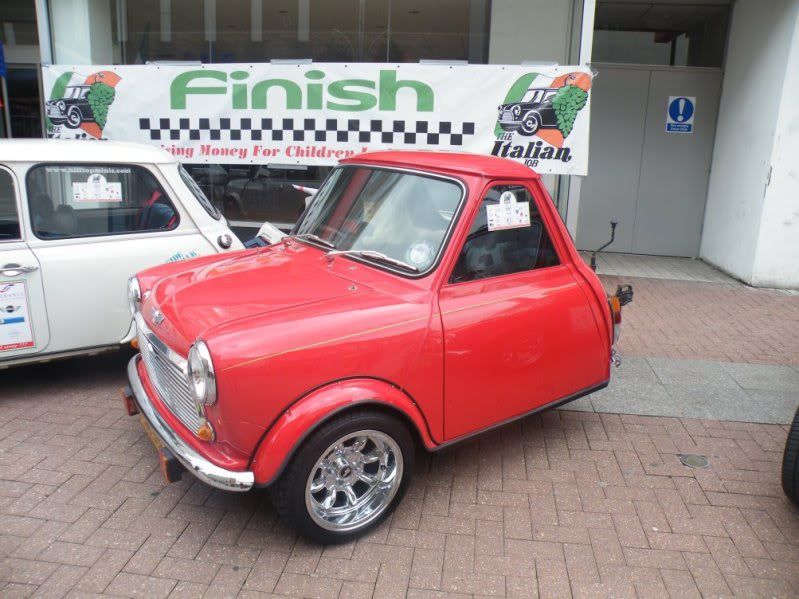 Mini Mini!
Held the same weekend was the annual Thames Barge match where the grace of sail take sover from the horsepower.
"Adieu" passing the pier head charging for the startline yes it really was that close! She is a Bowspit barge built in 1929, laid up in 1967 before being restored to sea going condition in 1993.
Mustering prior to the start of the first match, a scene not seen since the 1950's (apart from last years match!)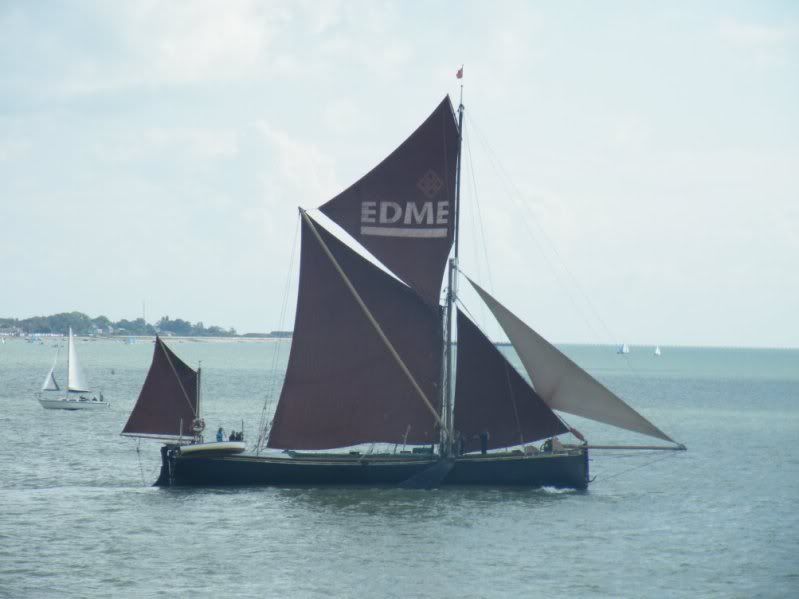 "EDME" another Bowspit barge, she was built in 1898 she was de-rigged in 1949 for use as a lighter she had a lenghty restoration some years later.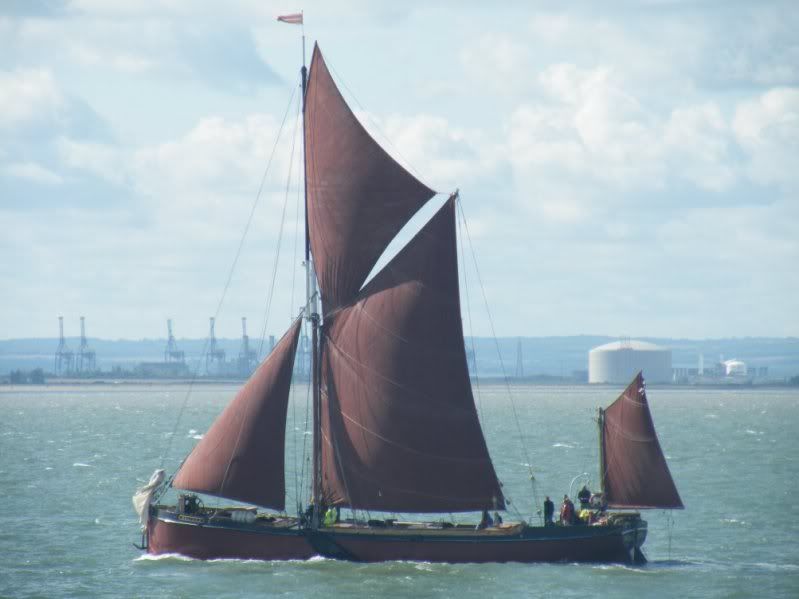 "Melissa" built in 1899 she has a steel hull, sha gained an engine in 1944, she was retired and converted into a house boat in 1966 she was restored to sail in 1996.
"Edith May" Built in 1906 she has a wooden hull, she traded until 1961 when she became a touring/race barge.
Race on...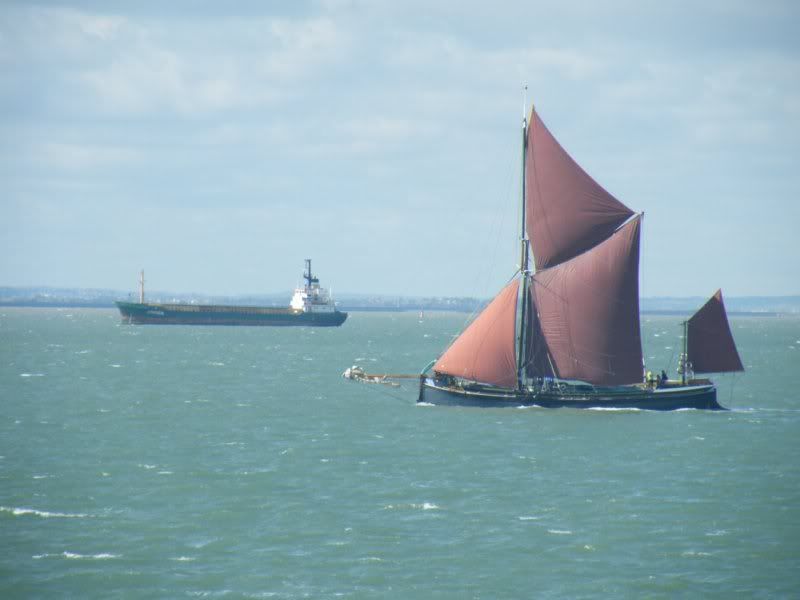 "Marjorie" built in 1902 she has a wooden hull, she retired from hauling cargo in 1960, and has had an extensive restoration, she is seen here with Jonsen a UK flaged cargo vessel.
Barge passes the anchered Jonsen whils the Rio Grande Express is heading into Tilbury, she is part of the Hapag Lloyd fleet she is registed in Hong Kong